Passionate, experienced, Osteopaths committed and focused on helping you to find health and thrive.
Established in 2007, Dale Wilson began the clinic with a focus on an extensive training in a Biodynamic approach to cranial Osteopathy.  Our treatment is tailored for the whole family, especially infants, children, and pregnancy.
FINDING HEALTH OSTEOPATHY
GEELONG & SKENES CREEK
Osteopathy is a system of diagnosis and treatment for the whole patient. Osteopaths use their hands for the manual treatment the whole body, The whole is the sum of the parts, This includes the bones, muscles, nerves, lymphatics, and circulatory systems, The treatment is aimed at restoring the normal relationship between structure and function, to support normal physiology and subsequent health.
With the use of our hands, Osteopaths attempt to restore balance throughout the whole organism, and in doing so promote homeostasis.  We attempt to get to the diagnosis by listening to the tissues and the movement of the body, and from this diagnosis we can come up with a treatment plan that will work for you.  We always work towards finding and treating the cause, in order to re-establish a place where the whole can come to balance.  
Our primary role as health practitioners  is to find Health, not disease.  The health in the system is where the power comes through to create the change necessary for healing, and normal growth and development.    
We treat you as a person, not a number. Our approach is always individualistic, and never templated. Starting with the whole person is how we are able to get the best results. Our initial consultation is about how we begin to understand you, and ultimately find your health.
Our diagnostics begin with listening.  We listen to your story, and begin to develop a picture of your overall health.  This picture is important, as it represents you and your life journey.   It also allows us to further hone in on problem areas, or any red flags that show up.
We move from listening to asking any relevant questions. This is an Osteopathic case history, as such. Questions are still very individualised, and specific to whatever has showed up thus far in the initial conversation. These will help lead us further into knowing where to start with the treatment.
We may then ask you some further questions around your general health and wellbeing, and a more complete history that covers all the aspects of your state of health, both past and present. We will also ask you your goals with treatment, and what you would like to get out of the consultation.
Osteopathic treatment varies significantly, depending on the presentation, and the preference for treatment modalities from the patient and the practitioner.

If you have a treatment preference, based on past experience or just a personal preference, please let us know.  We will be happy to do what we can to accommodate your needs.  If the practitioner you're seeing  any issues, they will chat with you so you can work out a solution together.  We are here to help you.
Check your Insurance Extras For Osteopathy.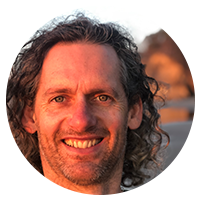 Dr Dale Wilson
DIRECTOR - OSTEOPATH
Dale has been working and studying Osteopathic medicine for over 20 years.  Throughout this time, Osteopathy and its deeper truths have been a central focus in his life and in his service to the community.  Like many people, Dale didn't know what Osteopathy entailed until he received a treatment.  This experience had a huge influence on his whole being, igniting a passion for Osteopathy as a form of healing and service that has burned brightly throughout his career. 
Since completing his formal studies at RMIT in 2004, Dale's post graduate study has focused on a Biodynamic approach to Osteopathy in the Cranial Field, a specific approach to Osteopathy.  This approach to manual medicine has shown Dale what is possible when the practitioner is truly neutral and free to "listen" with their hands, aligning with the intention of the healing process that is already present in the patient.  
This approach can work well with many conditions, both acute and chronic, and is particularly helpful in the treatment of pregnancy, infants and children.  Dale enjoys treating a vast array of presentations, and loves the opportunity to see people in a family focused orientation. 
In his downtime, Dale likes to relax in the garden and the forest where he lives with his wife and his dogs, swimming together in the ocean, and enjoying time to contemplate nature and awareness.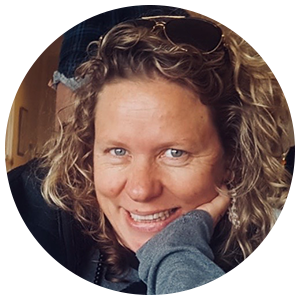 Beth deeply values the gentle nature of Biodynamic Osteopathy, and recognises its application to all ages and stages of life, particularly pregnancy and infancy.  Beth especially enjoys working with babies and children, with whom she has a natural affinity, viewing the world with a sense of wonder, fun and discovery.  Beth is proficient in treating birthing trauma, which many infants have experienced, and other childhood disorders. The biodynamic approach is equally suited to treating the elderly, with whom Beth has a deep connection, respect and understanding.
Jamie is a talented osteopath with a deep desire for helping people. Jamie completed his Bachelor Degrees in in Health Science and Applied Science (Osteopathy) at RMIT Melbourne. Osteopathy is a deep passion that actually runs in the family. The more gentle form of Osteopathy known as Osteopathy in the cranial field is central to the way Jamie treats. He is really passionate about supporting patients through a range of conditions and truly enjoys treating all ages. Jamie applies a patient-centred individual treatment approach that focuses on the principle that we have a vast and often untapped capacity to heal ourselves. He believes that treatment has the ability to both initiate and aid this incredibly powerful process. Jamie wants to empower his patients with the self-knowledge that they need in order to continue the restoration of balance.
Through further diverse studies including his current enrolment in a Diploma of Clinical Hypnosis and Strategic Psychotherapy, and in the areas of environment and lifestyle, Jamie has added value to his treatment process. He follows a four-pillar approach with the objective of assisting patients in achieving optimal health, combining the areas of:
1. Physical
2. Psychological
3. Environment
4. Nutrition
This promotes a holistic focus to the health and wellness of the individual, and includes carefully measuring and monitoring their health status from first presentation to resolution. Jamie undertakes extensive case histories and explores lifestyle/environmental factors that could be contributing to a patient's condition. He may also utilise different diagnostic tools such as referring for blood panels, pathology testing and body imaging (x-rays, MRIs, etc) when indicated.
Jamie has a particularly special interest in treating chronic conditions and supporting patients through autoimmune dysfunction, including symptoms of fatigue, rashes, menstrual pain, digestive issues, migraines, sleep disorders and musculoskeletal pain. He displays genuine empathy and compassion towards all his patients and finds great privilege in meeting them through his work as an osteopath.
Jamie is a musician who frequently performs around Geelong as a violinist. He is also a dedicated teacher of music. He is passionate about learning and educating in all areas of health, wellness, and performance. Jamie enjoys challenging his students and patients to explore new ways of approaching their goals.
LONG TIDE OSTEOPATHIC RETREAT
SKENES CREEK, OTWAY NATIONAL PARK
Long Tide retreat is a wonderful healing space that both Dale and Jackie run as a guest house in Skenes Creek. The guest house is situated 5 minutes back off the great ocean road, high in the hills amongst the tall trees in the Otway National Park. The location is magical, the views are stunning, and the retreat space is so relaxing.
The guest house as an adjunct to Osteopathic care, has been a vision of Dale's for many years. It is his hope and his wish that this space will allow people to come and get treated, and access deep rest. Dale believes this combination allows the individual the best opportunity to heal, and to get the most out of the dynamic exchange that occurs during a treatment.
Along with being supplied with some fresh seasonal organic food from the self-sufficient garden, the guest/s will be free to take walks through the 170-acre property. Soaks in the magical rain water fed bath, warmth from the wood fire, and rest in the comfortable king bed.

It's an opportunity to look after you.