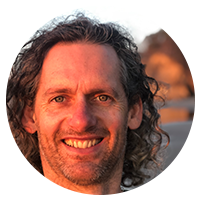 Dale has had a deep love for Osteopathy from the moment he was introduced to it over 20 years ago. Like many people, Dale didn't know what Osteopathy entailed until he received a treatment. This encounter proved to be a light bulb moment and a real game changer for Dale, igniting a passion in him that has burned bright ever since.
Dale's post graduate study has expanded over 16 years, and has focused on what is called Biodynamic Osteopathy, a specific approach to Osteopathy in the cranial field. This softer approach to manual medicine has shown Dale what is possible when the practitioner is neutral and free to "listen" with their hands. This approach aligns with the intention of the healing process that is already present in the patient.
Dale practices Osteopathy in accordance with traditional Osteopathic principles. To him, these principles are both simple and profound, and must be fully lived to be understood. Dale loves the opportunity to treat whatever walks in the door, without any bias or preference. He always feels a tremendous privilege to be a part of the treatment exchange and healing process. A focus on family health has seen this privilege extend to the treatment of all ages, and in particular the treatment of children.
Dale has a deep love and reverence for nature, and lives in relative solitude in the Otways, along the great ocean road. Dale spends almost all his spare time outside in nature, in and around the ocean and forest where he lives. He is very much a lover of gardening, and the sheer peace that emanates from working with flowers and plants.
Dale and his wife Jackie have planted a huge garden and an extensive food forest on their property. They are keen followers of biodynamic and permaculture gardening principles, and as such they also love to keep bees and chickens. Together they run a guest house in the Otways called Long Tide retreat. They share their home with 3 beautiful dogs. Freckles, Frankie, and Phoenix are chocolate Labrador retrievers, and they bring incredible joy wherever they roam. Sometimes they come into the clinic.
Dale has had many personal experiences with the healing process, both directly and indirectly, and sees Osteopathy as a very sacred and potent doorway towards health. Dale loves people, and he loves to be of service. He continues to be both motivated and inspired to participate as a positive influence in the health and wellbeing of whomever he encounters.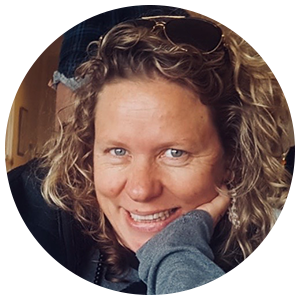 Beth deeply values the gentle nature of Biodynamic Osteopathy, and recognises its application to all ages and stages of life, particularly pregnancy and infancy. Beth especially enjoys working with babies and children, with whom she has a natural affinity, viewing the world with a sense of wonder, fun and discovery. Beth is proficient in treating birthing trauma, which many infants have experienced, and other childhood disorders. The biodynamic approach is equally suited to treating the elderly, with whom Beth has a deep connection, respect and understanding.
Beth is a committed, accomplished and skilled practitioner who is able to treat all age groups and health issues. Her treatments, while being non-invasive and gentle, have a powerful effect in enabling the body to return to optimal wellness and health.
Beth is a graduate of RMIT Osteopathy, (B App Sc and B Osteopathy), and has conducted practices in Warrnambool, Melbourne, Canberra and San Francisco, USA. She has completed much post-graduate study in Osteopathy, notably with Dr James Jealous, completing the highest and most current Phase 9 course, in addition to the Treatment of Children course. She was privileged to work with Dr Viola Fryman while in the USA. Beth is supremely grateful to her Australian and American teachers who continue the oral and experiential teachings with a clear lineage back to the founder of Osteopathy, Dr Andrew Still, in 1874.
Jamie is a talented osteopath with a deep desire for helping people.  Jamie completed his Bachelor Degrees in in Health Science and Applied Science (Osteopathy) at RMIT Melbourne. Osteopathy is a deep passion that actually runs in the family.  The more gentle form of Osteopathy known as Osteopathy in the cranial field is central to the way Jamie treats. He is really passionate about supporting patients through a range of conditions and truly enjoys treating all ages. Jamie applies a patient-centred individual treatment approach that focuses on the principle that we have a vast and often untapped capacity to heal ourselves.  He believes that treatment has the ability to both initiate and aid this incredibly powerful process.  Jamie wants to empower his patients with the self-knowledge that they need in order to continue the restoration of balance.
Through further diverse studies including his current enrolment in a Diploma of Clinical Hypnosis and Strategic Psychotherapy, and in the areas of environment and lifestyle, Jamie has added value to his treatment process. He follows a four-pillar approach with the objective of assisting patients in achieving optimal health, combining the areas of:
1. Physical
2. Psychological
3. Environment
4. Nutrition
This promotes a holistic focus to the health and wellness of the individual, and includes carefully measuring and monitoring their health status from first presentation to resolution.  Jamie undertakes extensive case histories and explores lifestyle/environmental factors that could be contributing to a patient's condition. He may also utilise different diagnostic tools such as referring for blood panels, pathology testing and body imaging (x-rays, MRIs, etc) when indicated.
Jamie has a particularly special interest in treating chronic conditions and supporting patients through autoimmune dysfunction, including symptoms of fatigue, rashes, menstrual pain, digestive issues, migraines, sleep disorders and musculoskeletal pain. He displays genuine empathy and compassion towards all his patients and finds great privilege in meeting them through his work as an osteopath.
Jamie is a musician who frequently performs around Geelong as a violinist.  He is also a dedicated teacher of music. He is passionate about learning and educating in all areas of health, wellness, and performance. Jamie enjoys challenging his students and patients to explore new ways of approaching their goals.
Dr Allison Smith
OSTEOPATH
Originally from Coffs Harbour, New South Wales, Allison completed undergraduate training with a Bachelor of Applied Science (complimentary medicine) and graduated with her Masters of Osteopathy from RMIT University, Melbourne in 2014.  During her time at university, Allison completed an internship with Sportmed in Mumbai, India where she worked under world-class orthopedic surgeons, and coached gymnastics to children and adults of all ages and abilities in Melbourne.
Allison is grateful that she stumbled upon Osteopathy and gets to help people achieve their health and wellness goals to live a full and healthy life. She believes in inspiring the client to be an active part of their own recovery for all facets of their life. Allison's treatments vary depending on the client ranging from direct techniques to more gentle indirect techniques. Most recently Allison has completed a Visceral Manipulation course, and has seen the beneficial impacts these techniques can have on a clients pain.
Allison recently became a Mother and understands the demands placed on the body, mind and spirit during pregnancy and postpartum, which has spurred on a passion to support Mothers during pregnancy and postpartum.  Allison has spent the past 6 years in Perth exploring the vast expanse of WA, and is enjoying being back in Victoria and becoming a part of the community here on the surf coast of Victoria.